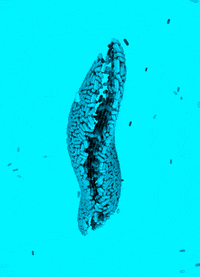 The United States, as a whole, is seeing an alarming rise in cases of Legionnaire's Disease. Unfortunately, only

NY State and their lawmakers 

have written into public record/law some requirements to protect their residents from contracting Legionnaire's Disease.
WHY IS THAT?
In response to NYC's – Legionella Regulations, there has been an influx of technologically advanced water treatment equipment; equipment that is capable of continuously monitoring and applying chemicals based on real, live data,
Additionally, there are now electronic mobile phone/website platforms; mobile platforms that are capable of absorbing every detail associated with NYC's cooling tower compliance regulations and, most importantly, organizing/recording all of these monitoring and maintenance tasks..
As usual, NYC is at the forefront of passing new laws and, more importantly, implementing them.
Lastly, these laws require a tremendous amount of documentation and, the NYC mobile application/website developers are claiming that they envision a day without paper/documentation; everything will be in the cloud and, as a direct result, ready to be viewed at anytime.
NYC-CTIS  has developed an 

AWARD – WINNING LEGIONELLA
mobile 

phone/website application.
Our phone/website application is easily downloaded and immediately starts to capture ALL of your information to achieve ZERO violations during your next NYC official cooling tower inspection. Call our office to learn more! 718-799-5204